Original title – Zan beh ravayat-e mard
International title – Women According to Men
French title – Les Femmes selon les Homme
First Feature
A woman's place, as seen through the eyes of essentially male Iranian film-makers, from the 1932 debut of Iranian fiction film-making to the 1979 revolution.
This well-researched documentary, with over 120 clips from archival films shot almost exclusively by male film-makers, portrays the domestic and social position of Iranian women from 1932 to the 1979 revolution. The patriarchal family, love and deception, unwanted pregnancies and abortions, arranged marriages and polygamy form the background to the movie's central themes of education, emancipation and the salvation of Iranian women, torn between tradition and modernity.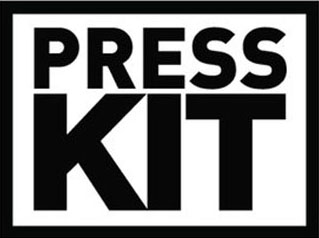 Pouri BANAEI • Iren ZAZIANS • Azar SHIVA • Forouzan • Nosrat KARIMI • Mohammad Ali FARDIN • Abdollah BOUTIMAR • Naser MALEK MOTIEI • Nouri KASRAEI • Gougoush • Fakhri KHORVASH • Susan TASLIMI • Parvaneh MASSOUMI • Shahla RIAHI • Nadereh • Soraya GHASSEMI • Behrouz VOSSOUGHI • Shohreh AGHDASHLOO • Mahin DEYHIM • Farzaneh TAIDI • Parviz FANNIZADEH • Vida GHAHREMANI • Farideh NASSIRI • Saeed RAD • Jamshid MASHAYEKHI • Katayoun AMIR EBRAHIMI • Iraj GHADERI • Niloufar • Shahin • Soheyla • Roufia • Mary APICK • Sepideh • Jaleh OLOV • Azar HEKMAT SHOAR • Parkhideh • Iran DAFTARI • Azadeh • Masoumeh KHAKYAR • Asia GHESTANIAN • Rouhangiz SAMINEJAD • Iran GHADERI….
Director – Saeed NOURI
Screenplay – Saeed NOURI
Director of Photography – A panoply of Iranian Directors of Photography
Editing – Saeed NOURI
Music – Various Iranian film composers
Sound Designer – Naeim MESCHIAN
Sound – All the original films were Post Synchronized
Set Designers – Various Iranian Set Designers
Costume designers – Various Iranian Costume Designers
Line Producer – Ahmadreza NOURI
Director's Assistant – Sepideh KARIMI-HEIDARI
Producer – Saeed NOURI
Investors – Mahdi SHAHREZAEI & Sepideh NOURI
Production Company – WINGS OF DESIRE INSTITUTE
With the cooperation of 'National Film Archive of Iran'
My Ten-Best List for SIGHT AND SOUND (2020)
BY JONATHAN ROSENBAUM
–
Film Review – by Giovanni Ottone
XIX Rome Independent Film Festival, RIFF Italy, 2020.
An amazing film portraying Iranian women between 1932 and 1979, composed entirely of film clips from the National Film Archive of Iran, including footage resuming all the laws favoring women's rights before 1979. Prior to the Islamic Revolution, women's lives were strongly determined by two contradictory factors: traditional patriarchy and the Shah's modernization policies.
The film-excerpts start in 1932, the year the first Iranian sound movie was made, and ends in 1979, a period during which women were generally depicted by male film directors.
Melodramas about love and deceit, arranged marriages and polygamy, alternated with thrillers about independent women and social dramas that critiqued the degradation of women.
The compilation ends with images of a strong, combative woman from The Ballad of Tara, by 'Bahram Bayzai', which was released in 1979 and immediately banned.
Saeed Nouri sifted 10,000 hours of film in order to highlight women's film roles in Iran cinema between 1932 and 1979. It's very well done.
49th International Film Festival Rotterdam, The Netherlands. January 22-February 02, 2020. 'Regained' section.
30th Festival of Films from Iran, Gene Siskel Film Center, Chicago, USA. February 08-March 01, 2020.
15e Panorama des cinémas du Maghreb et du Moyen-Orient (PCMMO), Seine-Saint-Denis, Paris, France. March 03-21, 2020.
11th Edinburgh Iranian Film Festival, Scotland, UK. March 06-12, 2020. Venue: Filmhouse Cinema, 'Non Competitive Festival'.
13th Iranian Film Festival – San Francisco, USA. September 19-20, 2020. 'Documentary competitive' section.
XIX Rome Independent Film Festival, RIFF, Italy. November 27-December 03, 2020. 'Competitive' section.
12th Tripoli International Film Festival, Lebanon. October 05-12, 2021. 'Competitive' section.