Original title – Hekayat-e Darya
International title – Tale of the Sea
Where I come from, metaphors have replaced reality. The story of Taher Mohebi and his descent into madness is the only way I could tell the story I wanted to tell. One man's madness is a metaphor for the surreal lives of a whole nation.
Taher Mohebi is a well-known writer who, after witnessing a violent murder, breaks down and spends three years in a mental institution. After release he is told that things are just as they were before, but his relentless hallucinations make him want to return to the institution.
Bahman Farmanara
Fatemeh Motamed Arya
Leila Hatami
Saber Abar
Ali Nassirian
Roya Nonahali
Ali Mosaffa
Pantea Panahiha
 
Written & Directed by – Bahman Farmanara
Director of Photography – Farshad Mohammadi
Editing – Abbas Ganjavi
Original Music – Peyman Yazdanian
Sound Designer – Ensieh Maleki
Sound Recordist – Sassan Nakhaei
Set Designer – Keyvan Moghadam
Costume Designer – Sarah Samiei
Make-Up Artist – Mehrdad Kiani
Line Producer – Mahan Heydari
Producer – Bahman Farmanara
Production Company – Iris Films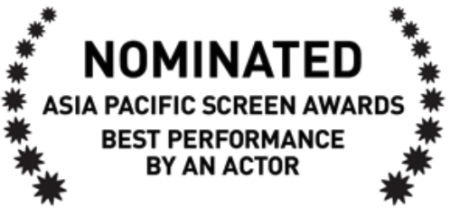 Tale of the Sea │ Big Apple Reviews
Movie Reviews from New Yorker's Perspective
"One of Iran's major filmmakers is at the top of his game with this Ingmar Bergman-esque meditation on old age"
"This new film may remind literate moviegoers of the works of Ingmar Bergman, particularly his 1957 film 'Wild Strawberries'"
"Will leave you absorbed for its full 97 minutes while respecting that this filmmaker is at the top of his game"
–
Tale of the Sea │ Film Review │ By Stephanie Bunbury
8th Iranian Film Festival, Australia
Bahman Farmanara laments lack of rising talent.
11th International Film Festival 'East&West', Orenburg, Russia. August 24-30, 2018. 'Official Competitive' section.
Brisbane International Film Festival, Australia. October 11-21, 2018.
8th Iranian Film Festival Australia, MELBOURNE, BRISBANE, SYDNEY, ADELAIDE, PERTH, CANBERRA. October 18-November 18, 2018. 'Competitive' section.
23th Kerala International Film Festival, Trivandrum, Kerala, India. December 07-13, 2018. 'International Competitive' section.
1st Iranian Film Festival, IFC Center New York, USA. January 10-15, 2019.
29th Festival of Films from Iran, Gene Siskel Film Center, Chicago, USA. February 02-March 03, 2019 'Non Competitive Festival'.
Screening dates: Saturday March 2 and Sunday March 3, 2019.
11th Bengaluru International Film Festival, India. February 21-28, 2019. 'Contemporary World Cinema' section.
10th Edinburgh Iranian Film Festival, Scotland, UK. March 01-07, 2019.
Venue: Filmhouse Cinema, 'Non-Competitive Festival'.
Screening date: Saturday, March 02, 2019.
5th Iranian Film Festival Zurich, Switzerland. March 28-April 03, 2019. 'Competitive' section.
25th Rendezvous With Madness Film Festival, Toronto, Canada. October 10–20, 2019. Screening date: October 20, 2019. 'Non-Competitive Festival'.