Original title – Royahaye Dam-e Sobh
International title – Starless Dreams
French title – Des Rêves Sans Étoiles
The film follows a group of under 18-year-old girls taken into care for a variety of reasons ranging from drug dealing and trafficking to pick-pocketing and manslaughter. We gradually get to know what brought them there. Though bored with their incarcerated life they are, nevertheless, scared about what might happen to them once outside. As the New Year approaches they all hope to celebrate it with their families.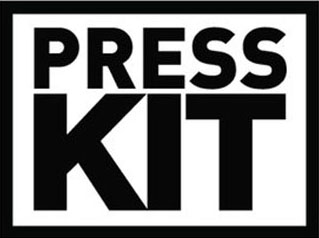 Director – Mehrdad Oskouei
Screenplay – Mehrdad Oskouei
Director of Photography – Mohammad Hadadi
Editing – Amir Adibparvar
Original Music – Afshin Azizi
Sound Designer – Hossein Mahdavi
Sound Recordist – Parsa Karimi
Production Manager – Vahid Hajiloei
Producer – Mehrdad Oskouei
Production Company – Oskouei Film Production
Winner of: 'Amnesty International Film Prize' – 66th Internationale Filmfestspiele Berlinale-Generation 14plus, Germany, 2016.
Winner of: 'True Vision Award – Mehrdad Oskouei' – 13th True/False Film Festival, Columbia, Missouri, USA, 2016.
Winner of: 1) 'The Reva and David Logan Grand Jury Award'
Winner of: 2) 'The Full Frame Inspiration Award' – 9th Full Frame Documentary Film Festival, North Carolina, USA, 2016.
Winner of: 1) 'Best Photography Award'
Winner of: 2) 'Women Special Prize'
Winner of: 3) 'Grand Prix'
– 13th International Documentary Film Festival CRONOGRAF, Chisinau, R. of Moldova, 2016.
Winner of: 'Special Mention Youth's Jury Award' – 4th Cinema in Sneakers Film Festival for Children&Youth, Warsaw, Poland, 2016.
Winner of: 'Honorable Mention'
Winner of: 'Cineuropa Audience Award' – 'New Directors, New Films' Festival, Espinho, Portugal.
Winner of: 'Special Mention Human Rights Award' – DokuFest PRIZREN, KOSOVA, 2016.
Winner of: 'Full-length Documentary Film Award' – 26th International Film Festival Message to Man, Russia, 2016.
Winner of: 'The Grierson Prize for Best Documentary Feature' – 60th BFI London Film Festival, UK, 2016.
Winner of: 'Best International Documentary' – 25th Hot Springs Documentary Film Festival, Arkansas, USA, 2016.
Winner of: 'Special Jury Award' at Antenna Documentary Festival, Sydney, Australia, 2016.
Winner of: 'Best Film – Young Jury Award' – 31st Unabhaengiges FilmFest Osnabrueck, Germany, 2016.
Winner of: 'Prix Smart' – Festival des Libertés, Bruxelles, Belgique, 2016.
Winner of: 'Grand Prix Nanook – Jean Rouch' – 35th Jean Rouch IFF, Paris, France.
Winner of: 'Best Film' – 12th MOVE IT! Film Festival, Dresden, Germany.
Winner of: 1) 'Youth Jury Prize'
Winner of: 2) 'Audience Award' 
– 29th Exground Filmfest, Wiesbaden, Germany, 2016.
Winner of: 'Best Documentary Feature Award' – 10th Asia Pacific Screen Awards, 2016.
Winner of: 'Pare Lorentz Award' by the 32nd International Documentary Association (IDA), 2016
'The Pare Lorentz Award' recognizes films that demonstrate exemplary filmmaking while focusing on the appropriate use of the natural environment, justice for all and the illumination of pressing social problems.'
32nd Annual IDA Documentary Awards, Friday December 9, 2016, Paramount Studios in Los Angeles, USA.
Winner of: 'Best Film-Teen Dox Jury Award' – 13th International Documentary Film Festival ZagrebDox, ZAGREB, CROATIA, 2017.
Winner of: 'Audience Award' – 22e Festival International du Cinéma d'Auteur de Rabat, Morocco, 2017.
Winner of: 'Jury's Special Mention' – 12th Pravo Ljudski Film Festival, Sarajevo, 2017.
Winner of: 'Best Documentary Film' – Silk Road International Documentary Film Festival, China, 2017.
Winner of: 'Grand Prix – Traces de Vies' – 27e Festival du Film Documentaire Traces de Vies, Clermont Ferrand, France, 2017.
Winner of: 1) 'Best Film – Senior Jury Award'
Winner of: 2) 'Best Film – Junior Jury Award
– 4th Budapest International Documentary Film Festival, Hungary, 2018.
Winner of: 'Cercle d'Or – Best Documentary* at the 5e Festival Cinema du Monde de Sherbrooke, Québec, Canada, 2018
66th Internationale Filmfestspiele Berlinale-Generation 14plus, Germany. February 11-21, 2016.
13th True/False Film Festival, Columbia, Missouri, USA. March 3-6, 2016.
17th Tempo Documentary Festival, Stockholm, Sweden. March 7-13, 2016. 'TOP DOCS'-'Non Competitive Festival'.
18th One World International Human Rights Documentary Film Festival, Prague, Czech Republic. March 7-16, 2016.
Griffin 7, Williams College, Williamstown, Massachusett, USA. March 8, 2016.
18th Thessaloniki Documentary Film Festival, Greece. March 11-20, 2016.
Ambulante Documentary Film Festival, Mexico. March 31-June 2, 2016.
Middle East Now Festival, Florence, Italy. April 5-10, 2016.
19th Full Frame Documentary Film Festival, North Carolina, USA. April 7-10, 2016.
Hot Docs International Documentary Film Festival, Toronto, Canada. April 28-May 8, 2016.
31st International Documentary Film Festival (DOK.fest), Munich, Germany. Mai 5-15, 2016. 'DOK.horizonte -Competitive' section.
13th International Documentary Film Festival CRONOGRAF, Chisinau, R. of Moldova. May 12-18, 2016. 'Competitive' section.
3rd Köln Iranian Film Festival, Germany. May 26-29, 2016.
4th Cinema in Sneakers Film Festival for Children & Youth, Warsaw, Poland. June 1-12, 2016.
Cinema at the Deutsches Filmmuseum Frankfurt, Germany. Screening dates: June 4 and 5, 2016.
39th Norwegian Short Film Festival / 'International Feature Documentary Programme' Grimstad, Norway. June 8- 12, 2016.
New York Human Rights Watch Film Festival, USA. June 10-19, 2016.
'New Directors, New Films' Festival, Espinho, Portugal. June 20-27, 2016. 'Golden Lynx – Competitive' section.
65h Melbourne International Film Festival, Australia. July 28-Auguest 14, 2016.
DokuFest PRIZREN, KOSOVA. August 5-13, 2016. 'Human Rights – Competitive' section.
The Dokfilmwoche in the fsk Kino and Sputnik Kino in Berlin, Germany.
Screening dates: September 1st and September 7th, 2016.
True Orleans Film Festival, New Orleans, USA. September 9-11, 2016.
Bergen International Film Festival, Norway. September 20-28, 2016. 'Checkpoints – Competitive' section.
12th Zurich Film Festival, Switzerland. September 22-October 2, 2016. 'Border Lines' section.
XXVI Message to Man International Film Festival, Saint Petersburg, Russia. September 23-30, 2016. 'International Competitive' section.
60th BFI London Film Festival, UK. October 5-16, 2016. ' 'Grierson – Competitive' section.
25th Hot Springs Documentary Film Festival, Arkansas, USA. October 7-16, 2016. 'Competitive' section.
Antenna Documentary Festival, Sydney, Australia. October 11-16, 2016. 'Competitive' section.
Inconvenient Films Festival, Lithuani, Vilnius. October 13-23, 2016.
31st Unabhaengiges FilmFest Osnabrueck, Germany. October 19-23, 2016. 'Children Rights – Competitive' section.
Festival des Libertés, Bruxelles, Belgique. October 20-29, 2016.
14th Festival Internacional de Cine de Morelia, Mexico. October 21-30, 2016. Program 'Year of Germany in Mexico 2016/2017'.
Symposium on Iranian Cinema, Stadtkino Basel in cooperation with the University of Basel, Switzerland.
Screening dates: November 4, 9, 11, 2016.
35th Jean Rouch International Film Festival, Paris, France. November 5-December 11, 2016.
Screening date: Saturday, November 5, 2016 at 14h00
21ème Rencontres du Cinema Documentaire, Cinéma Le Méliès à Montreuil, France. Screening date: November 5, 2016.
12th MOVE IT! Film Festival, Dresden, Germany. November 8-13, 2016.
29th exground filmfest, Wiesbaden, Germany. November 11-20, 2016.
20th Tallinn Black Nights Film Festival, Estonia. November 11-27, 2016.
3rd Brisbane Asia Pacific Film Festival, Australia. November 23-December 4, 2016.
Women's Worlds Film Festival by the Human Rights Organisation for Women TERRE DES FEMMES, Tuebingen, Germany. November 23-30, 2016.
9th this human world International Human Rights Film Festival, Vienna, Austria. December 1-11th, 2016.
6th Iranian Film Festival, Prague, Brno and Bratislava, Republic Czech.January 10-21, 2017.
Screening for "DEUTSCHE FILMAKADEMIE"
Berlin cinema Filmkunst 66, Bleibtreustraße 12, 10623 Berlin, Germany. Screening date: January 18.
Persische Kulturwoche München, Germany. January 27-February 4, 2017.
Iranian Film Screening dates: Januvary 29 & 30, 2017.
13th International Documentary Film Festival ZagrebDox, ZAGREB CROATIA.
February 26-March 5, 2017. 'Teen Dox – Competitive' section.
CPH:DOX, Copenhagen International Documentary Film Festival, DENMARK. March 16-26, 2017.
Mondes en Images, 4ème Rencontres documentaires à Cucuron, France. April 6-9, 2017.
28th Ankara International Film Festival, Turkey. April 20-30, 2017.
45e Rencontre Cinéma Digne-Les-Bains & Alpes-de-Haute-Provence, France. May 2-5, 2017.
3rd Slovenian International Film Festival for Children and Youth – Eye on Film, Slovenia. May 3-9 & October 3-8, 2017.
45e Rencontre Cinéma Digne-Les-Bains & Alpes-de-Haute-Provence, France. May 2-5, 2017.
Favourites Film Festival, Bremen (May 24-28, 2017) & Berlin, Germany. September 20-24, 2017.
Festival Résistances, Foix, France. July 7-15, 2017. 'Les Visages de la Violence' section.
New Zealand International Film Festival (NZIFF). July 14-August 7, 2017.
Celebration of Iranian Cinema at UCI. University of California, Irvine, USA. August 25-27, 2017.
7th Favourites Film Festival, Berlin, Germany. September 20-24, 2017.
24th Adana International Film Festival,Turkey. September 25-October 1st, 2017.
Yamagata International Documentary Film Festival, Japan. October 5-12, 2017. 'New Asian Currents –  Competitive' section.
22ème Festival International du Cinéma d'Auteur de Rabat, Maroc. Octobre 27-Novembre 3, 2017.
25th Rendezvous with Madness Film Festival, Toronto, Canada. November 3-11, 2017.
12th Pravo Ljudski Film Festival, Sarajevo. November 9-12, 2017.
7ème Festival de Films Documentaires ENFANCES DANS LE MONDE, Paris, France. November 16-18, 2017.
SOS Villages d'Enfants Monde, Luxembourg. Screening date: December, 2017.
China Society of Documentary Films, First Silk Road International Documentary Film Festival, Grand Ceremony, December 2, 2017.
27e Festival du Film Documentaire Traces de Vies, Clermont Ferrand, France. November 27- December 3, 2017.
3e Rencontres Hivernales du Documentaire de Grignan, France. Janvier 19-27, 2018.
4th Budapest International Documentary Film Festival, Hungary. January 24-28, 2018. 'Competitive' section.
5e Festival Cinema du Monde de Sherbrooke, Québec, Canada. April 9-15, 2018. 'Competitive' section.
13ème Festival International du Film Oriental de Genève (FIFOG), Suisse. April 21-29, 2018. 'Competitive' section.
Human Rights Nights Film Festival, Bologna, Italy. May 4-13, 2018. Venue: Cinema Lumière of the Cineteca di Bologna. 
Rencontres du Film Documentaire de Mellionnec, France. June 28-July 1st, 2018.
Human Rights Film Festival, Berlin, Germany. September 20-26, 2018. Sscreening dates: September 22  & 23, 2018.
16th Pyongyang International Film Festival, North Korea. September 19-28, 2018. 'Informative screening' section.
29th Carthage Film Festival, Tunis, Tunisia. November 3-10, 2018.
Humboldt University, Faculty of Theology, Berlin, Germany. December 3-14, 2018.
Nouvelles Images Persane, Vitré, France. December 11-15, 2019.
DocPoint Helsinki Documentary Film Festival, Finland. January 27-February 02, 2020.
DocPoint Tallinn International Documentary Film Festival, Estonia. January 29-February 02, 2020.
40th Festival international Jean Rouch, France. November 18-28, 2021.
Screening date: November 19, 2021 / 16:45 – 18:45 musée du quai Branly – Jacques Chirac