Original title – Madar-e Ghalb Atomi
International title – ATOMIC HEART
Second Feature
On the way home from a well-oiled party, Arineh and Nobahar stupidly crash their car.
A strange sort of guy offers to pay the incurred expenses and refuses to be reimbursed. Instead he asks the two girls to follow him into the unknown.
Very quickly, whilst travelling through a nighttime Tehran full of mysteries and surprises, Arineh and Nobahar discover a parallel world of the unexpected, the existence of which they had never imagined.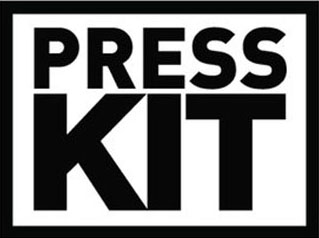 Taraneh Alidoosti
Pegah Ahangarani
Mehrdad Sedighiyan
Reza Behboudi
Ehsan Amani
       And
Mohammad Reza Golzar
Director – Ali Ahmadzadeh
Screenplay – Ali Ahmadzadeh & Mani Baghbani
Director of Photography – Ashkan Ashkani
Gaffer – Morteza Najafi
Editing – Ali Ahmadzadeh & Ehsan Vaseghi
Original Music – Sahand Mehdizadeh
Sound Designer – Hossein Abolsedgh
Sound Recordist – Amin Mirshekari
Set & Costume Designer – Melody Esmaeeli
Make-Up Artist – Saeed Malekan
Visual Effects – Ali Tasdighy
Colour Grading – Saman Majd Vafaei
Vocals – Taraneh Alidoosti & Pegah Ahangarani
Cello – Pegah Ahangarani
Stills Photographer – Satyar Emami
First Assistant Director – Alireza Shams Sharifi
Production Manager – Mohammad Seyedzadeh
Producer – Amir Seyedzadeh
Production Company – Afrand Film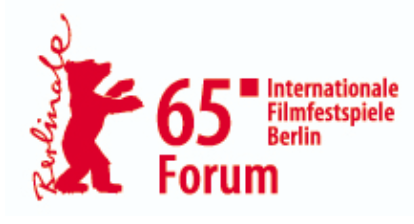 « There are some genuine surprises among the films we are unaccustomed to seeing in general, let alone from Iran. The first is Ali Ahmadzadeh's peculiar « Atomic Heart, » a film which begins with a duo of ambling, well-to-do young women as they return from a party. Inevitably, Richard Linklater's « Before » trilogy and « Certified Copy » spring to mind, only for Ahmadzadeh to take a sharp turn into philosophical sci-fi around the midway point, complete with multiple realities and Saddam Hussein. »
"You've never seen an Iranian movie like this,"wrote Bob Strauss in the Los Angeles Daily News, "nor probably any movie quite like it, either." In this surreal Tehran nocturne, two drunk party girls get into a car accident and receive help from a mysterious stranger (played by Mohammad Reza Golzar, an unnervingly dead ringer for George Clooney). He pays off the other driver and enlists the girls in an errand involving a supposedly dead dictator, whose weapons of mass destruction are hidden in another dimension. With its apocalyptic and supernatural overtones—and surprising pop culture references ranging from an obscure Pink Floyd album to Daft Punk's "Get Lucky"—Ali Ahmadzadeh's film paints a picture of contemporary Iran like no other."
65th Internationale Filmfestspiele Berlinale-Forum, Germany. February 05-15, 2015.
39th Hong Kong International Film Festival, 2015. 'Global Vision' section. March 23-April 06, 2015.
17th BAFICI/Buenos Aires Festival Internacional De Cine Independiente, Argentina. April 15-25, 2015. 'International Competitive' section.
2nd Iranian Film Festival Cologne, Germany. May 29-31, 2015. 'Non-Competitive Festival'.
21st Los Angeles Film Festival-Film Independent, USA. June 10-18, 2015. 'World Fiction Competitive' section.
6th Odessa International Film Festival, Ukraine. July 10-18, 2015. 'International Competitive' section.
11th Zurich Film Festival, Switzerland. September 24-October 04, 2015. 'New World View' section.
9th Nuremberg International Human Rights Film Festival. Germany. September 30-October 07, 2015. 'Forum' section.
16th San Diego Asian Film Festival, CA, USA. November 5-14, 2015. 'Discoveries' section.
8th Austin Asian American Film Festival, Austin, TX, USA. November 12-15, 2015. 'Competitive' section.
5th Festival International de Cinéma La Orquídea, Cuenca, Ecuador. November 14-20, 2015. 'Competitive' section.
2nd Brisbane Asia Pacific Film Festival, Australia. November 19-29, 2015. 'A Matter of Form' section.
27th Palm Springs International Film Festival, USA. January 01-11, 2016. 'World Cinema Now' section.
Boston Festival of Film From Iran, Museum of Fine Arts Boston, USA. 'Non-Competitive Festival' – screening dates: January 28 & 29, 2016.
Edinburgh Iranian Film Festival, Scotland, UK. February 19-21, 2016. Venue: Filmhouse Cinema, 'Non-Competitive Festival'.
Iranian Film Festival, Freer Gallery of Art in Washington DC, USA. From January 02-February 28, 2016. Screening date: February 28, 2016 at American Film Institute (AFI), Silver Theatre, Washington DC. 'Non-Competitive Festival'.
11th Osaka Asian Film Festival, Japan. March 4 -13, 2016. 'Special Screening' section.
Movies that Matter Festival, Amsterdam, Netherlands. March 18-26, 2016. 'Non-Competitive' section.
Center For Asian American Media (CAAM) San Francisco , USA. March 10-20, 2016. 'Non-Competitive Festival'.
Philadelphia Asian American Film Festival, USA. November 14-15, 2016. 'Non-Competitive Festival'.
3rd FILMADRID International Film Festival, Madrid, Spain. June 8-17, 2017. 'Non-Competitive' section.
CINEMA IRAN-Iranisches Filmfestival München, Germany. July 12-16, 2017. 'Non-Competitive Festival'.