Original title – VALDERAMA
International title – VALDERAMA
First Feature
15-year-old 'Valderama', so called by the townsfolk for his long curly hair, is trying to obtain the ID card he's never been able to have.
After successfully defending himself from unwanted aggression and fearing the consequences he escapes to Tehran. In the vastness of the big-city he fights to obtain not only love and shelter, but also the personal recognition an ID card brings.
Hamed Alipour
Nafiseh Zare
Giti Ghasemi
Assadolah Monjazi
Director – Abbas Amini
Screenplay – Abbas Amini & Hossein Farrokhzadeh
Director of Photography – Ashkan Ashkani
Editing – Majid Barzegar & Hamidreza Barzegar
Original Music – Mehran Ghaedipour
Sound Designer – Arash Ghasemi
Sound Recordists – Reza Tehrani & Hossein Pour-Rahimi
Set & Costume Designer – Leila Naghdi Pari
Make-Up Artist – Pedram Zargar
Executive Managers – Mehdi Barzegar & Masoud Mahbod
Producer – Majid Barzegar
Production Company – Barzegar Production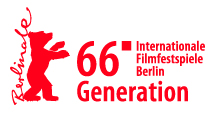 66th Internationale Filmfestspiele Berlinale-Generation 14plus, Germany. February 11-21, 2016.
3rd Köln Iranian Film Festival, Germany. May 26-29, 2016.
Cinema Iran, Drittes Iranisches Filmfestival München, Germany. July 06-11, 2016.
17th Asiatica FILM MEDIALE, Roma Italia. September 17-October 02, 2016.
5th Persian Film Festival, Sydney, Melbourne, Adelaïde, Canberra, Australia. September 22-October 03, 2016.
2nd Bogota International Film Festival, Colombia. October 06-14, 2016. 'Non-Competitive Festival'.
18th Jio Mami Mumbai Film Festival, Mumbai, India. October 22-26, 2016. 'Half Ticket', 'Competitive' section.
29th exground filmfest, Wiesbaden, Germany. November 11-20, 2016. 'Opening Night' section.
6th Iranian Film Festival, Prague, Brno and Bratislava, Republic Czech. January 10-21, 2017.
15th Dhaka International Film Festival (DIFF), Bangladesh. January 12-20, 2017. 'Asian Competition' section.
15th Pune International Film Festival, India. January 12-19, 2017. 'Global Cinema' section.
7th Yashwant International Film Festival, Mumbai in Maharashtra, India. January 20-26, 2017.
3rd Slovenian International Film Festival for Children and Youth Eye on Film, Slovenia. May 03-09 & October 03-08, 2017. 'Competitive' section.
5ème Festival Cinéma(s) d'Iran, Paris, France. June 14-20, 2017. 'Non-Competitive Festival'.
22e Festival International du Cinéma d'Auteur de Rabat, Maroc. October 27-November 04, 2017. 'Panorama' section.
First Guwahati International Film Festival, India. October 28-November 02, 2017.
Iranian Film Series, UCLA Film & Television Archive, Los Angeles, CA, USA. Screening date: Friday May 11, 2018.
Celebration of Iranian Cinema, University of California, Irvine, USA. September 15-16, 2018.
Cannes Cinéma, zoom sur le Cinema Iranien, Cannes, France. October 22, 2020.