Original title – DUET
International title – DUET
'People are content with the situation they're in, otherwise they would change it. It doesn't matter at what cost, they would change it.'
Minoo drives her husband Hamed to see his ex-girlfriend Sepideh as he wants to apologize to her for their unpleasant breakup some years ago.
The reunion, however, revives old memories that set in motion a sequence of events that affect Sepideh's life.
Ali MOSAFFA
Hedieh TEHRANI
Negar JAVAHERIAN
Morteza FARSHBAF
Kaveh KATEB
         And
Pantea PANAHIHA
Alireza AGHAKHANI
Written & Directed by – Navid Danesh
Director of Photography – Hossein Jafarian 
Editing – Hayedeh Safiyari
Original Music – Peyman Yazdanian 
Sound Designer – Amir Hossein Ghasemi 
Sound Recordist – Vahid Moghadassi 
Set Designer – Keyvan Moghadam 
Costume Designer – Sara Samiei 
Make-Up Artist – Mehrdad Mirkiani 
Production Manager – Peyman Jafari 
Producer – Ehsan Rasoulof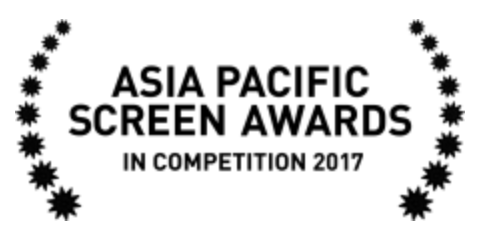 Winner of: 1) 'Best First Feature Award'
Jury comment: An unflinching portrait of a woman, trapped beneath the burdens and expectations of her role, and her struggle to break out of it.
Winner of: 2) 'NETPAC Award' 
Jury comment: A brilliant dramatic story, executed via refined and brave playing with basic elements of narrating construction. Acting as if talented anatomist, director reveals in elegant laconic manner heroes inner experience, involved into the core of intersubjective crisis.
– 20th Tallinn Black Nights Film Festival, Estonia, 2016.
Winner of: 'Best Actor's Performance – Ali Mosaffa' – 10th Iranian Film Festival, San Francisco, USA, 2017.
Winner of: 'Jury Special Award- PIFFA IFF / 1st PIFFA Supreme Awards 2017, Malaysia.
33rd Tokyo International Film Festival, Japan. October 31 – November 09, 2020. 'Tokyo Premiere 2020' section.
40th Minneapolis St. Paul International Film Festival, USA. May 13-23, 2021. 'Official Selection' section
10th Iranian Film Festival, Australia. Physical event from May 20-June 16, 2021. 'Competition' section
Perth: Luna Cinemas Leederville, May 20-26
Brisbane: Elizabeth Picture Theatre, May 27-June 02
Melbourne: Cinemas Nova, June 03-09
Sydney: Dendy Newtown, June 10-16
26th Aichi International Women's Film Festival, Aichi, Japan. September 02-05, 2021. 'Competition' section
12th Tripoli International Film Festival, Lebanon. October 05-12, 2021. 'Competition' section

Festival

Nouvelles Images Persanes, Vitré, France. November 10-14, 2021. 'Competition' section
8th Duhok international film festival, Kurdistan region, Iraq. November 11-18, 2021. 'World Vision' section
26th Festival International du Cinéma d'Auteur de Rabat, Maroc. February 13-17, 2022. 'Competition' section